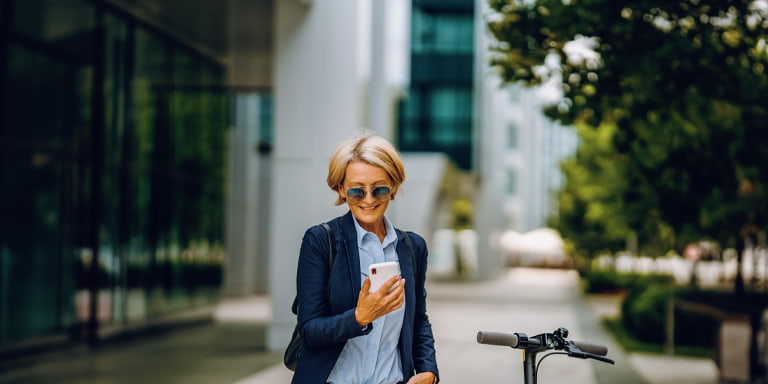 Davy Select Corporate Investment Account
Corporate investment account
Designed for corporate clients that are comfortable making their own investment decisions and managing their own portfolio.
Corporate investment account
Inflation could be eating into the real value of your balance sheet.
Our corporate investment account is an alternative to retaining company profits in cash.
Our execution-only corporate investment account is designed for executives who are comfortable making their own investment decisions without advice and are seeking to invest the capital reserves of their organisation.
Our web-trading account and secure client portal myDavy allows you to view and manage your investments online 24 hours a day. You will also have the option to place a transaction by calling our dedicated Davy Select dealing desk from 8am to 9pm Monday to Friday, while our Dublin based customer service team are available Monday to Friday 8am to 5.30pm.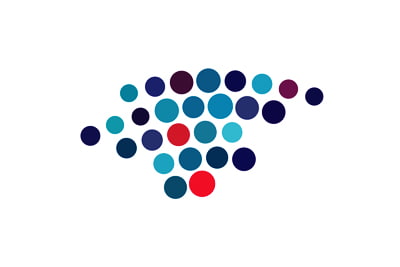 Important information
Davy Select Personal Investment Account (Corporate) (Execution Only) is an online account designed for those who are comfortable making their own investment decisions, without advice. Before you open a Davy Select Personal Investment Account (Execution-Only), it is important you have taken the time to read and understand all of the account opening information including the Execution-Only Service Terms, which will be sent to you via your email as a PDF attachment during the application form process. You should pay particular attention to the following sections to ensure that this product meets your needs and level of investment experience:
Terms & conditions
By opening a Davy Select Online Account you are registering for access to myDavy and choosing to receive your correspondence online. myDavy is the secure area of the Davy website where you can access your Davy account information online. Online correspondence may include contract notes, valuation reports, client asset statements, tax packs and any other documents as Davy may determine from time to time for your Davy Select Personal Investment Account. When correspondence becomes available for you to access online, we will send you an email or SMS text message alert within specified time frames. If you wish to receive this information by way of paper, you can choose this option in myDavy or by contacting us in writing at Davy Select, Davy House, 49 Dawson Street, Dublin 2 and requesting this information by post. Further details about myDavy are provided in the terms and conditions of your Davy account.
In order to comply with the Criminal Justice (Money Laundering and Terrorist Financing) Act 2010 to 2021 and the Criminal Justice Act 2013, we are required to verify the identity of each new client. It is important to note that we will not be able to open an account unless the correct documents have been received.
We ask that you read everything carefully. Once you have digitally signed your application form, you will be asked to provide the appropriate identification documentation (which are listed on the first page of the digital application process). You will then receive a letter to verify your address. Once you have completed your application form, uploaded your ID documents digitally and completed the address verification via the letter, we will be able to open your account. If you do not proceed to activate your account your information will be deleted within 180 days.
Intermediary clients can avail of these accounts. Additional account options are also available. Please contact Davy Select or your intermediary for more information.
Please ensure you have read the above Important Information section.
If you are unable to provide any of the documentation or if you are a non-resident, please call +353 1 614 8900 or email at davyselect@davy.ie

Our fees & charges
Learn more about the Davy Select fees and charges
Queries
If you need help with the online account opening form or have a question about your account, our customer service team are available in our Dublin office, from 8am to 5.30pm.
Email us at davyselect@davy.ie We'll get back to you as soon as possible
Contact us at +353-1-614-8900 Monday - Friday 8am to 5:30pm
Go to https://www.davyselect.ie/terms For more information
Warning: The value of your investment may go down as well as up and you may lose some or all of the money you invest. Past performance is not a reliable guide to future performance. Investments denominated in a currency other than your base currency may be affected by changes in currency exchange rates.
Warning: All investments contain risk. Please ensure you understand all the risks associated with any investment prior to making a decision to invest.
Warning: Davy Select is designed for investors who are comfortable making their own investment decisions, without financial advice; this is known as "Execution-Only". Execution-Only is not for everyone. You should ensure that you fully understand any investment and the associated risks before making a decision to invest. Alternatively, Davy can arrange for you to open a different type of account, where we can advise you in relation to investment decisions, or where we can manage investments on your behalf.
Warning: The information on this page is not a recommendation or investment research. It does not purport to be financial advice and does not take into account the investment objectives, knowledge and experience or financial situation of any particular person. Prospective investors should determine whether an investment is appropriate to their own personal circumstances.