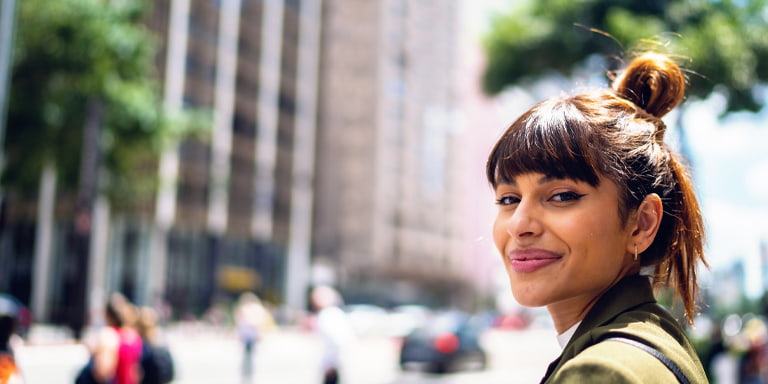 Davy Select
Investing, your way
Davy Select is designed for investors at all stages of their financial journey, who are comfortable making their own investment decisions without advice.
Keeping you safe
Incidents of fraud and cybercrime are increasing with scams becoming more sophisticated and harder to identify. Fraudsters are continuously coming up with new ways to try to illegally access personal and financial information, often by convincing people that they are dealing with a company they know. Visit our security centre to learn more about the types of scams to be aware of, what to do if you're the victim of fraud and ways to protect yourself.
Davy Select
Start your wealth journey
Davy Select is one of Ireland's leading investment platforms for self-directed investing. We offer a wide range of investments including shares, exchange traded funds (ETFs), funds, and money market instruments for investors at all stages of their investment journey.
We also offer a range of pension products for clients whose goal is to accumulate funds for retirement. To learn more about how self-directed investing with Davy Select can work best for you, please explore our Investment Choices & Account Types.
Introducing the myDavy trading platform
One view of all your investments
Review the performance of your portfolio and view all your accounts in one place, with one log in. Access account valuations, broken down by each holding.
Simplified trading
Easily navigate the universe of assets available - search shares, funds & Exchange Traded Funds (ETFs).
Streamlined navigation
Manage your account with ease using the 'My Profile' area - update passwords securely and review online correspondence.
Enhanced user experience
With a mobile first design, access the myDavy platform from the device of your choice, with no compromise in quality.
Start investing, your way
Access to a world of investment opportunities
We provide access to a comprehensive range of investment solutions including some of the world's leading investment managers.
Client first trading platform
Place a trade online or by calling our dedicated Davy Select execution desk from 8am to 9pm Monday to Friday, while our Dublin based Customer Service team are available Monday to Friday 8am to 5.30pm.
Transparent fees & charges
Fees vary depending on the types of services and investments. Our charges are fully transparent, and are explained in our fees & charges section.
Insights from Davy Select
Our latest insights
Over 90 Yearsin business
More than 800Employees world wide
96% TrusworthyRating from our clients
Davy Select is designed for investors who are comfortable making their own investment decisions, without financial advice; this is known as "self-directed investment" or "execution-only". Execution-Only is not for everyone. You should ensure that you fully understand any investment and the associated risks before making a decision to invest. Alternatively, Davy can arrange for you to open a different type of account, where we can advise you in relation to investment decisions, or where we can manage investments on your behalf.
Warning: This website does not constitute investment advice as it does not take into account the investment objectives, knowledge and experience or financial situation of any particular person or persons. Prospective investors are advised to make their own assessment of the information contained herein and obtain professional advice suitable to their own individual circumstances.
Warning: The value of your investment may go down as well as up and you may lose some or all of the money you invest. Past performance is not a reliable guide to future performance. Investments denominated in a currency other than your base currency may be affected by changes in currency exchange rates.