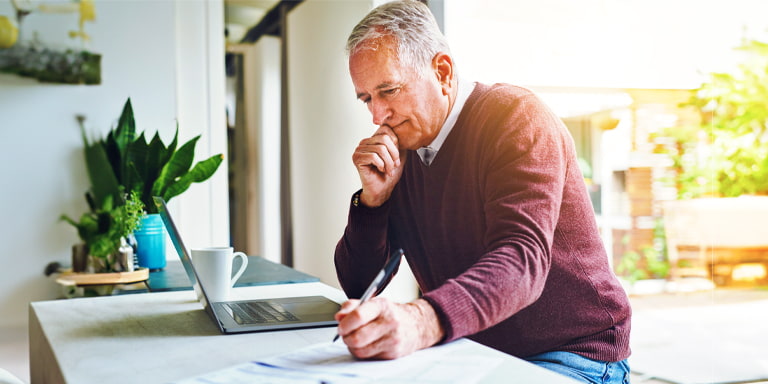 Davy Select Investment Accounts
Investment accounts
We give you the tools and information to help you track, manage and make informed decisions about your investments, without advice.
Introducing the myDavy trading platform
One view of all your investments
Review the performance of your portfolio and view all your accounts in one place, with one log in. Access account valuations, broken down by each holding.
Simplified trading
Easily navigate the universe of assets available - search shares, funds & Exchange Traded Funds (ETFs).
Streamlined navigation
Manage your account with ease using the 'My Profile' area - update passwords securely and review online correspondence.
Enhanced user experience
With a mobile first design, access the myDavy platform from the device of your choice, with no compromise in quality.

Our fees & charges
Learn more about the Davy Select fees and charges
Queries
If you need help with the online account opening form or have a question about your account, our customer service team are available in our Dublin office, from 8am to 5.30pm.
Email us at davyselect@davy.ie We'll get back to you as soon as possible
Contact us at +353-1-614-8900 Monday - Friday 8am to 5:30pm
Go to https://www.davyselect.ie/terms For more information
Warning: The value of your investment may go down as well as up and you may lose some or all of the money you invest. Past performance is not a reliable guide to future performance. Investments denominated in a currency other than your base currency may be affected by changes in currency exchange rates.
Warning: All investments contain risk. Please ensure you understand all the risks associated with any investment prior to making a decision to invest.
Warning: Davy Select is designed for investors who are comfortable making their own investment decisions, without financial advice; this is known as "Execution-Only". Execution-Only is not for everyone. You should ensure that you fully understand any investment and the associated risks before making a decision to invest. Alternatively, Davy can arrange for you to open a different type of account, where we can advise you in relation to investment decisions, or where we can manage investments on your behalf.
Warning: The information on this page is not a recommendation or investment research. It does not purport to be financial advice and does not take into account the investment objectives, knowledge and experience or financial situation of any particular person. Prospective investors should determine whether an investment is appropriate to their own personal circumstances.