Davy has created a series of investment guides on a range of asset classes and investment styles. The guides are designed to provide you with factors to consider when you're investing.

Click on a link below to download the pdf guide.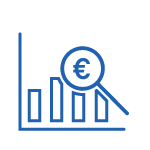 A Guide to Equity Style Investing
This guide will take you through the most commonly applied styles of equity investing & the types of market environment that are favourable to each.
A Guide to Real Estate
This guide explains what real estate is and how it is different from investing in other more traditional asset classes.
A Guide to Fixed Income
This guide is an introduction to the fixed income asset class as a whole and in particular bonds. We also look at the pros and cons of investing in fixed income.
A Guide to Multi-Asset Investing
This guide introduces you to multi-asset investing and the benefits, limitations and methods to investing across multiple asset classes.
A Guide to Active vs. Passive Investing
This guide outlines the benefits and drawbacks of both active and passive investment styles and demonstrates that it is not an 'either, or' question but a 'when and where' question.
Davy
We are an established name, a trusted financial brand that has inspired confidence for nearly a century.
Choosing Davy Select, you'll build on generations of award-­winning services under the Davy banner.